Maya Poplyansky, OD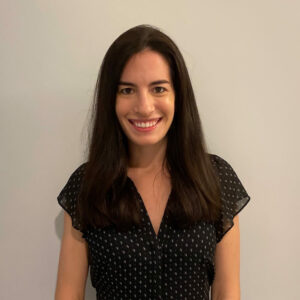 My interest in eye health began when a close family member was diagnosed with an autoimmune condition that affected her eyes. It took many months of consultations with various different specialists until an eye doctor finally discovered the root of her condition. I remember trying to understand how her condition came about, and later realizing how our visual system is so interconnected with the rest of our organs. Our eyes are oftentimes a reflection of many other processes going on in our bodies. A full comprehensive eye exam can shed light on health conditions such as high blood pressure, diabetes, high cholesterol, autoimmune conditions, cancer and more. Understanding this interconnectedness is what ultimately drew me into the world of optometry.
I went on to complete my Bachelor of Science degree at Pennsylvania State University. I then went on to earn my Doctor of Optometry Degree from the State University of New York, graduating with Beta Sigma Kappa honors. I am proud to be a recipient of the Dr. Mark Feder Scholarship for Clinical Excellence in Primary Care as well as the Eschenbach Award for Excellence in Low Vision. I have completed internships specializing in ocular disease, specialty contact lenses, low vision and primary care. In 2014, I was fortunate to publish a paper alongside other ophthalmologists titled, Diagnosis of dry eye disease and emerging Technologies.
I am fluent in English and Hebrew and conversational in Spanish. In my free time I enjoy traveling, cooking, being outdoors, and most importantly spending time with my husband and young daughter.