Molly Golz, OD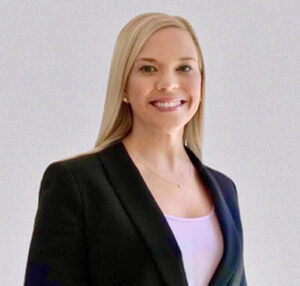 My interest in optometry began at a very young age when I had to get my first pair of glasses. As a third-grader, my mother noticed that I was falling behind in school while complaining of daily headaches. I was fortunate enough to have a mother who took action and brought me to an eye doctor where I was diagnosed with a binocular vision disorder and a need for full-time glasses. After getting the visual help that I required, I was once again doing well in school and no longer suffered from after-school headaches. I now looked forward to my yearly eye exam.
I attended the University of Delaware as a biology major. Unsure if I wanted to follow my passion for animals as a veterinarian or become an optometrist, I applied for an internship with a local eye doctor. I looked forward to every day of this internship, and found myself soaking up any ounce of knowledge the optometrist was willing to teach me. This incredible opportunity confirmed my passion for the field of optometry. After completing my undergraduate degree, I attended the Pennsylvania College of Optometry at SALUS University. I graduated with an advanced studies degree in binocular vision and traumatic brain injuries and attained honors during my pediatrics internship. I now feel blessed that I am able to practice in a field that I love while helping patients of all ages care for their ocular health.
When I am not at work, I spend my free time with family and friends. My husband and I enjoy staying in shape while doing outdoor activities. We love exploring new areas to walk and hike. We are extremely passionate about supporting local animal shelters and recently brought home our first fur baby, Penny.