Katy Lo, OD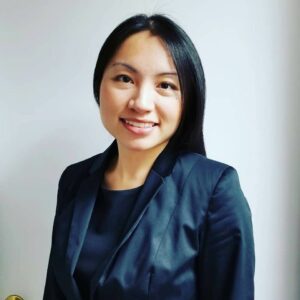 My love of eyes started when I wrote an article for a class in school about the evolution of eyes. It is truly a miracle we are able to see. This love blossomed into a passion, and I found myself drawn to the field of Optometry. Each patient has special needs and requirements to obtain the best possible vision available to them.
I began my journey at NYU, where I graduated Magna Cum Laude with a B.A. in Biology. I then went on to attend SUNY School of Optometry where I graduated with Honors. I am proud to be a recipient of the Adolph and Ruth Schnurmacher Foundation and Charles and Mildred Schnurmacher Foundation Merit Scholarship for academic excellence in Optometry school. After graduation, I completed internships in pediatrics and contact lenses specializing in hard lenses to treat keratoconus and corneal dystrophies.
Now when I am not with patients, I enjoy skiing and biking and other activities with my husband and children. I also enjoy reading the latest research in the field and following all the latest advancements in Optometry!