IOLs
IOL Options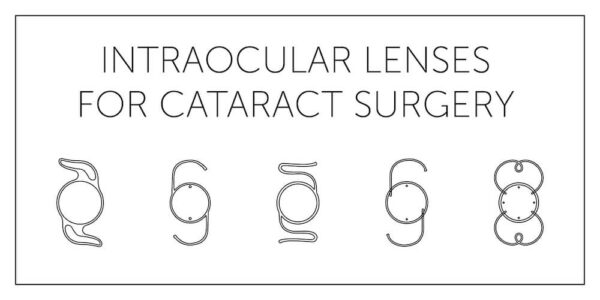 Options to meet various budget and lifestyle needs.
There are several different IOLs available to help each patient achieve the best possible results from his/her cataract surgery. Multifocal IOLs allow for full vision correction at near, intermediate and far distances, completely eliminating the need for eyeglasses or contact lenses in most patients. Some IOLs can also correct astigmatism.
These choices were not always available for cataract patients. In the past, cataract surgery only involved monofocal lenses, which could only focus on objects near or far, but could not adjust to accommodate varying distances. These patients still had to rely on glasses or contact lenses after surgery in order to see clearly at all distances, especially in older patients suffering from presbyopia.
Toric IOL
Astigmatism Correction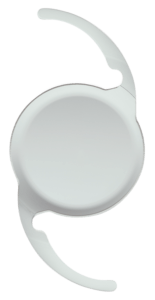 If you have astigmatism and cataracts, Dr. Farbowitz may recommend an advanced lens called the Toric lens. It's the first IOL that treats preexisting astigmatism at the same time it corrects cataracts, so you don't have to undergo two separate procedures. You will also enjoy improved quality distance vision.
Toric IOLs are specially designed for patients with astigmatism. Traditionally, surgical correction of astigmatism required making a series of small incisions called Limbal Relaxing Incisions (LRI) around the cornea to make it more spherical instead of football-shaped. Implanting toric IOLs often improves vision due to astigmatism without the need for these extra incisions, and also allows patients to enjoy a faster, more comfortable recovery.
Multifocal IOL
Vision Correction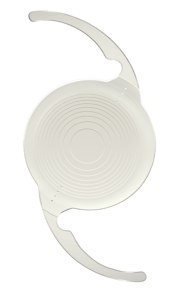 Through recent advancements in lens technology, an IOL is now available that can provide the patient with a greater range of vision while reducing the need for glasses and contacts. The Multifocal intraocular lens provides a full range of functional vision for patients that desire a significant decrease in their dependence on glasses or contacts.
The Multifocal lens is a breakthrough because, unlike traditional monofocal IOLs, it's a multifocal IOL, designed to restore your full range of vision, from the pages of a book, to your computer screen, to scenic landscapes. As the name implies, monofocal lenses can only give you clear distance vision–you still need reading glasses.
Standard IOL
Monofocal Lens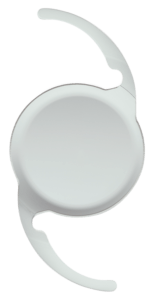 Traditionally, when a cataract develops, the eye lens is replaced with an artificial intraocular lens (IOL). The lens is usually focused for distance vision, requiring that the patient need to wear reading glasses to focus in on nearer objects. Our practice now uses Natural IOLs in cataract surgery. These state-of-the-art lenses not only block ultraviolet light like other IOLs but also filter blue light. Research suggests that blue light may contribute to Age-Related Macular Degeneration (AMD), a progressive, irreversible disease that is one of the leading causes of blindness. Previously, patients lost the ability to filter blue light after cataract surgery, possibly increasing their risk for AMD. These lenses reduce this risk without affecting color perception or the ability to see in dim light.
Next Steps…
If you have scheduled your surgery, click here to download your forms and watch your educational consent video.  If you have not, please contact our surgical coordinator at 973-379-2544 x5 to schedule an evaluation or schedule your pre-operative appointment. Please remember, you must be out of contacts for 10 days prior to your pre-operative appointment for optimal results.   Click here to learn more about financing premium IOL options!