What is the OptiLight by Lumenis, and How Does it Manage Dry Eyes?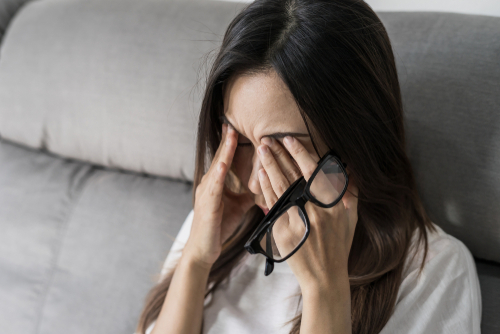 Are your eyes dry, itchy, and irritated? These are some common signs of dry eye syndrome or dry eye disease.
Dry eye disease is a widespread issue for up to 49 million Americans. This chronic condition can significantly impact your quality of life, causing a foreign body sensation in your eyes, pain, blurry vision, and dry or watery eyes.
Untreated, it can even lead to further issues with your eyes. Many dry eye sufferers are unaware that they have dry eye disease or that treatment is available.
We're passionate about providing effective dry eye treatments at Short Hills Ophthalmology. With diagnostic tools like Lipiscan, we can identify the cause of your dry eye symptoms. After diagnosing the cause of your dry eyes, your eye doctor can create a customized treatment plan to meet your unique needs.
We're proud to offer OptiLight by Lumenis to our patients, specially designed for dry eye management. Keep reading to learn more about OptiLight and find out if it may be right for you!
What Is OptiLight by Lumenis?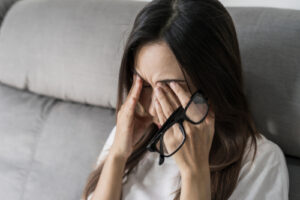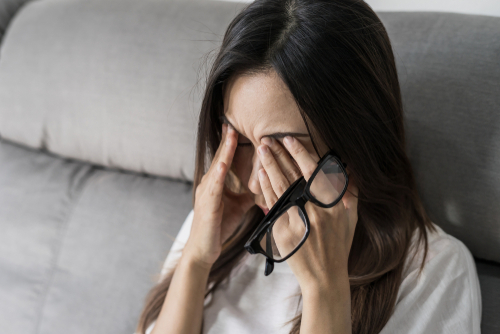 OptiLight by Lumenis is a light-based, non-invasive treatment done in the area below the eyes to manage dry eyes. It is the first and only IPL FDA-approved for dry eye management. The treatment is safe and gentle.
How Does It Work?
OptiLight uses precise pulses of light to reduce inflammation, improve tear break-up time, and increase meibomian gland functionality. This application can significantly relieve dry eye indicators and has a multi-factorial effect, including:
Increasing tear break-up time
Reducing the amount of Demodex mites and bacteria living around your eyes
Eliminating blood vessels that contribute to inflammation
Improving meibomian gland functionality
Before Your Treatment
You should avoid using Retin-A, retinol, benzoyl peroxide, glycolic or salicylic acids, astringents, or Vitamin C for the week before your treatment. Another thing to avoid is waxing or using a ​​depilatory cream on the skin.
Avoid wearing your contact lenses (if applicable) on the day of your treatment, and arrive with a clean face free of makeup or any lotions. After going through the required consent forms, a technician will bring you into the exam room to prepare you for treatment and answer any questions you may have.
During Your Treatment
This treatment is fast and simple. Your eye doctor will apply a coupling gel to the treatment area and cover your eyes with shields.
After applying light to the skin, you may experience a warm sensation. The treatment is gentle with minimum discomfort and only takes 10–15 minutes.
After Your Treatment
You can return to normal activities immediately after completing OptiLight. Your eye doctor will schedule a follow-up appointment a few weeks after your treatment to monitor your progress.
It's possible to experience slightly pink skin, soreness, and peeling skin after your procedure. Some patients have drier eyes than usual for approximately 1–3 days. Artificial tears can help relieve any dryness until this side effect subsides.
Part of Your Custom Treatment Plan
A course of treatment depends on the specifics of your case. Your ophthalmologist will determine the number of treatments you may need.
We recommend several treatment options as part of your customized treatment plan. Your eye doctor may recommend LipiFlow or Blephex to treat meibomian gland dysfunction, depending on your needs.
Will OptiLight by Lumenis Work for Me?
While OptiLight by Lumenis is an effective dry eye management solution, we want to make sure it's right for you. We do not recommend this treatment if you:
Suffer from aqueous deficiency dry eye (rather than evaporative dry eye or meibomian gland dysfunction)
Have a history of keloid scarring
Have severe scarring around your eyes
Ultimately, your doctor is the only person who can determine whether this option is right for you. During your next appointment, ask us if you are a good candidate for OptiLight by Lumenis.
You Don't Have to Live With Dry Eyes Anymore
You can manage dry, irritated eyes with OptiLight, bringing comfort and restoring your quality of life. Schedule an appointment at Short Hills Ophthalmology in Short Hills, NJ, today to learn more!
---