Why LASIK is Life-Changing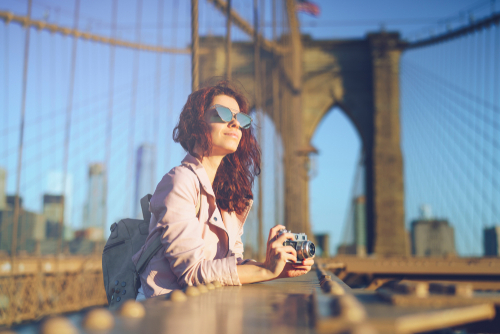 LASIK can improve your sight and quality of life if you've put up with having poor vision for many years. Laser eye surgery reshapes your cornea to correct farsightedness, nearsightedness, and astigmatism. Keep reading to learn why LASIK is a life-changing procedure.
Clearer Vision
For most patients, LASIK means seeing 20/20 or better. The best part is that this usually means you no longer need glasses or contacts to see. Many patients even reveal they wish they'd done it sooner.
Live an Active Lifestyle
If you've always wanted to live an active lifestyle, LASIK can help you make this a reality. LASIK surgery gives you the freedom to enjoy the great outdoors and favorite pastimes without limitations.
You can travel, head to the beach, or take a camping trip without the stress of packing your glasses and spare glasses or contacts and contact lens solution. All you need is a pair of quality sunglasses, and you're good to go.
Saves You Money
While the upfront price of LASIK is higher, the lifetime costs of glasses or contacts will exceed what you spend on LASIK in the long run. After the vision correction procedure, you'll enjoy crisp, clear vision for decades to come.
Boosts Your Confidence
It's not unusual to feel uncomfortable about how you look in glasses. Sadly, this can affect your self-confidence.
Post-LASIK, you won't have to wear your eyeglasses, which can help increase your confidence. If glasses stop you from living your best life, LASIK can be the perfect solution.
Start Your Morning off Right
Forgetting to take your contacts out at the end of the day may mean waking up with irritated eyes. And if you wear glasses, you understand the frustration of fumbling for them every time you wake up.
There's also the hassle of trying to reach for the shampoo, soap, or conditioner when everything looks blurry. With LASIK, you'll no longer rely on your glasses to see clearly or worry about removing your contacts again.
Convenience
When cooking or jogging, glasses easily fog up or slip down your nose, making things harder. After getting LASIK, activities that were once frustrating while wearing glasses will become fun.
You won't be distracted by glasses, allowing you to focus on your task.
Immediate Results
One of the most incredible things about LASIK is how fast your vision will improve after surgery. You can expect to see better the day following your LASIK procedure.
Most patients resume their routine 24 to 48 hours after the procedure, but it can take 3 to 6 months for your vision to stabilize fully. For such a permanent procedure, the recovery period is very short.
Allergy Relief
Wearing contacts when you have allergies can exacerbate your symptoms. During allergy season, pollen finds its way everywhere, including your hands.
When putting in, adjusting, or taking out contacts, watery, red, itchy, and swollen eyes caused by allergies can worsen if pollen is transferred from your hands to your eyes. Luckily, LASIK can make your allergy symptoms less debilitating.
You won't have to touch your eyes as much, reducing the amount of pollen that gets into your eyes.
Say Goodbye to Glasses and Contacts with LASIK
Are you tired of dealing with prescription glasses or contact lenses? Find out if you're a good LASIK candidate by booking your LASIK consultation with Dr. Farbowitz at Short Hills Ophthalmology in Short Hills and Clifton, NJ, today!
---