5 Things to Expect from the Best Cataract Surgeon in Short Hills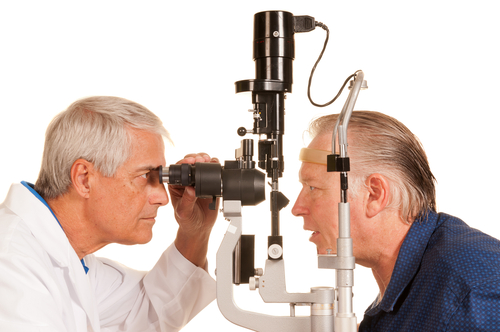 Are cataracts making simple activities difficult? If you have cataracts, the only way to see clearly is to have cataract surgery.
Who you choose as a cataract surgeon can significantly affect the outcome of your procedure, so selecting the best surgeon is worth the effort. Keep reading to learn 5 things you can expect when you choose the best cataract surgeon in Short Hills.
1. A Thorough Evaluation
Before cataract surgery, you'll undergo a comprehensive pre-operative assessment. Your surgeon will start by carefully evaluating your risk factors.
For this, you'll need to bring a list of medications, allergies, and your medical history. If you've had LASIK, carry notes for the treatment too.
Using all that information, your ophthalmologist can determine potential complications that could arise during cataract surgery. Following this discussion, your ophthalmologist will thoroughly assess your eyes.
The evaluation is painless. However, you won't be able to drive yourself home since you'll have your pupils dilated. The surgeon will check things like your:
Prescription
Corneal curvature
Vision
Pupil size
Your cataract evaluation at Short Hills Ophthalmology is also the perfect time to discuss your intraocular lens options and find a time to book your procedure.
2. Q&A Session
Your eyesight is priceless. It's understandable if you have concerns and questions about what to expect when you have cataract surgery. Your cataract surgeon will take the time to fully address your concerns and questions in a caring and honest manner.
They'll want to make sure you leave feeling confident that you've had your questions adequately addressed. If you're having trouble understanding medical terms or explanations, your surgeon will be happy to provide further clarification and clear answers.
3. Discussion of What's Involved in the Procedure
It's only natural to be nervous before your procedure. An easy way to reduce your anxiety is knowing what to expect. Your cataract surgeon will thoroughly explain what to expect before cataract surgery, during the procedure, and after as you recover.
Discussing what to expect before undergoing cataract surgery reduces your risk of possible complications later on. Your conversation with your surgeon about what happens during surgery further helps you feel more at ease.
By understanding what happens after cataract surgery, you can take the appropriate measures to increase your chances of an effective and safe outcome. Being well-informed also allows you to plan for your recovery, such as how much time to take off from work and other activities.
4. Regular Post-Surgery Visits
Follow-up appointments are an essential part of your treatment and safety. Your cataract surgeon will ask you to return for frequent follow-up visits to ensure your eye is healing properly.
Also, your surgeon will review your home care and eye drops instructions to ensure you're on track.
5. Recovery Instructions
Cataract surgery is a popular procedure with a very high success rate. But this success rate is mainly determined by your recovery.
Before being discharged after cataract surgery, your surgeon will provide key recovery steps to follow. Following these will help ensure that you get the best possible outcome. They include:
Find a friend or family member to drive you home
Wear your protective shield
Rest your eyes as much as possible once you're home
Don't splash water on your face while your eyes are still healing
Finish your course of antibiotic eye drops
Attend all your follow-up appointments
Best-in-Class Cataract Surgeon
Dr. Farbowitz is a highly experienced and trusted cataract surgeon at Short Hills Ophthalmology. He's at the forefront of the latest technology and techniques in cataract surgery and offers a personalized approach to treatment.
Are cataracts affecting your life? Schedule an appointment at Short Hills Ophthalmology in Short Hills and Clifton, NJ, now!
---