Dry Eye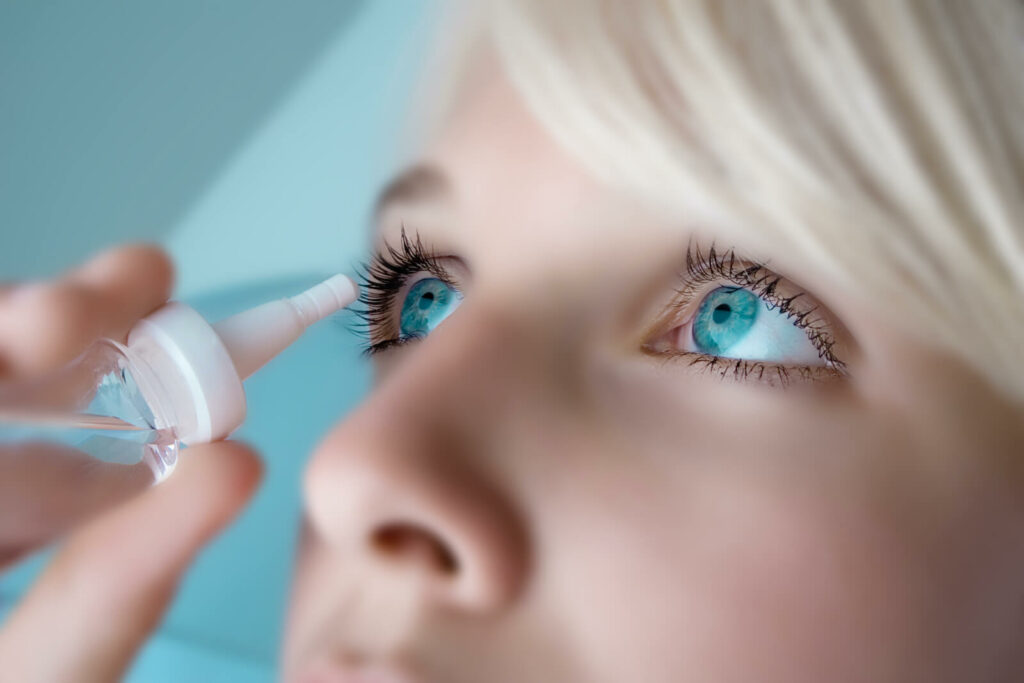 Chronic Dry Eye
Dry eye is a condition caused by lack of oil or tears in the outer layer of the eye. The causes, signs, and symptoms of Chronic Dry Eye (also called Dry Eye Syndrome or Dry Eye Disease) vary from person to person, but here are some of the most common indicators you should know about:
Stinging
Irritation
Grittiness
Occasional blurry vision
Feeling like you have something in your eyes
Burning eyes
Itchy eyes
Redness
Watery eyes—which can seem confusing, given the name "Dry Eye"
That's why, if you think your eyes are feeling dry, itchy, gritty, or blurry at times, it's important to speak to your doctor. We have several methods to test for various types of dry eye, including tear film testing, inflammation testing, and gland imaging. If you do suffer from dry eye, early intervention is critical to managing your condition.
Dry eye treatments can include:
Omega 3 Supplements – available through our office
Lid Hygiene Products
Artificial Tears
Warm Compresses
Blinking Excersizes
Medication
LipfiFlow Treatment
Dry Eye or MGD? It's time to change your outlook on dry eye. There are roughly 30 million people in the United States and over 300 million worldwide who have been diagnosed with dry eye. Most have learned to live with eye discomfort and have become dependent on drops or other treatment methods that only offer temporary relief. This has been due to a lack of understanding that the root cause of most dry eye (86%) is now known to be a chronic and progressive condition, Meibomian Gland Dysfunction or MGD.
MGD occurs when there is a compromise to the function and/or structure of the meibomian glands in the eyelids that produce the protective oily layer of the tear film. These glands can become blocked over time and can no longer produce oils needed for healthy tears. This blockage results in rapid evaporation of your tears and can lead to irritation, discomfort and if not treated, gland dropout. MGD Identification A series of evaluations will be performed to determine if you have MGD. This can include a LipiView® tear film and gland imaging and a meibomian gland evaluation. Knowing what is causing your Dry Eye will help your doctor determine the best treatment option.
Now, with the breakthrough LipiFlow® technology, it's possible to directly treat the root cause of MGD. Treating MGD with LipiFlow
While there are multiple choices available for treating MGD, LipiFlow is the only FDA-cleared device for removing gland blockages and restoring gland function. Through advances in the application of Vectored Thermal Pulsation (VTPTM) technology, the LipiFlow treatment utilizes a patented algorithm of heat applied to the inner eyelids and massage to remove the obstructions in your meibomian glands. For more information, download our Patient Booklet Brochure.

Dry Eye and MGD? (with subtitles) from TearScience on Vimeo.
---